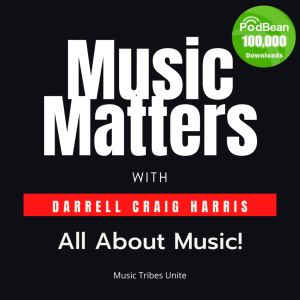 Friday May 07, 2021
Waylon Reavis vocalist for Nu Metal Band 'A Killer's Confession' and former vocalist for 'Mushroomhead' chats with Darrell Craig Harris on episode 17 season two
My chat with Waylon Revis, vocalist for 'A Killer Confession' and former 'Mushroomhead' vocalist was great fun while at the same time insightful. This is one happily married dude living in Florida. When listening to this chat I am sure like me you'll feel the clear sense that having faced personal adversity nothing now is gonna stop him from his razor-sharp focus to move forward in life. 
We cover lots of topics from his past, time with 'Mushroomhead'. How he has been dealing with life not touring due to CV19 and how he's preparing to go back out on tour and how he continues to develop his latest project 'A Killer Confession' and its music.  This was real quality time spent, and I hope we can do it again soon. 
Please check out ALl the social media channels for Waylon Revis and 'A Killers Confession'.
https://www.facebook.com/WaylonReavisAKC/

https://www.facebook.com/akillersconfession

https://akillersconfession.myshopify.com/

Please check out our Music Matters podcast on @spotifypodcasts
Hey, also check out the New Music Matters Podcast Website- and Music Matters SWAG

And a 'Big Shout Out' and thanks for the support of the following:
Rodney Hall FAME Recording Studios in Muscle Shoals, Alabama Shure microphones - Sullen Clothing-
Nigel J. my co-producer and voice over talent, all while running - Music Tribes Unite Media for our Podcast - Productions

Please, support, LIKE, and helps us grow - check out our Social Media pages: