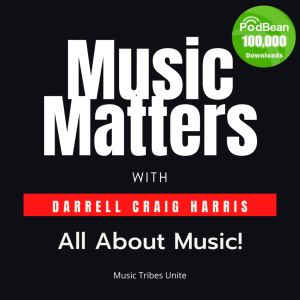 Wednesday Nov 25, 2020
American hard rock/heavy metal bassist. Rudy Sarzo chats with Darrell Craig Harris on Music Matters Podcast - EP.05
Listen in on my insightful and moving chat with Bassist Rudy Sarzo which really impacted me! Rudy and I spoke about many things including why connection through music is part of the vital life-blood that musicians can give to their audiences as well as receive from the audience with gratitude. Also, Rudy shared his feelings about the tragic unexpected passing of Ozzy's legendary guitarist Randy Rhoades, and the last moment's Rudy spent with his long time friend and bandmate from Quiet Riot Frankie Banali! It was very honest, real, and very emotional! I hope you get a chance to hear what Rudy has to share. Rudy's a very spiritual guy which he talks about in our chat, he made it clear that both Randy and Frankie were family to him!


photo credit: © 2014 Chris Brody
So...make sure you connect with Rudy Sarzo through his Social Media Channels links below:

 
-
-

 - Rudy Sarzo - The Dash project


A Big thanks to our friends at #AudioGeer and the team @shure for their awesome support! #Shure #MV7 #podcast mic!
Please check out our Music Matters podcast on @spotifypodcasts
Hey, also check out the New Music Matters Podcast Website- and Music Matters SWAG

And a Big Shout and thanks for the support of the following: Rodney Hall FAME Recording Studios in Muscle Shoals, Alabama Shure microphones Affliction clothing  and Nigel J. my co-producer and voice over talent, all while running - Music Tribes Unite Media for our Podcast - Productions
- Please, support, LIKE and helps us grow - check out our Social Media pages: